Finding the perfect balance between engaging outdoor activities and unpredictable weather conditions can be a challenge when it comes to entertaining toddlers. That's why we have curated a collection of exciting inflatables. For example, an indoor bounce house can offer endless fun for little ones, whether they're bouncing under the sun or indoors on a rainy day. With these versatile options, toddlers can stay active, have a blast, and unleash their boundless energy, regardless of the weather outside. Plus, we also offer a variety of safe kids games for even more fun-filled adventures, both indoors and outdoors!
Backyard Kids Pink Dream House Inflatable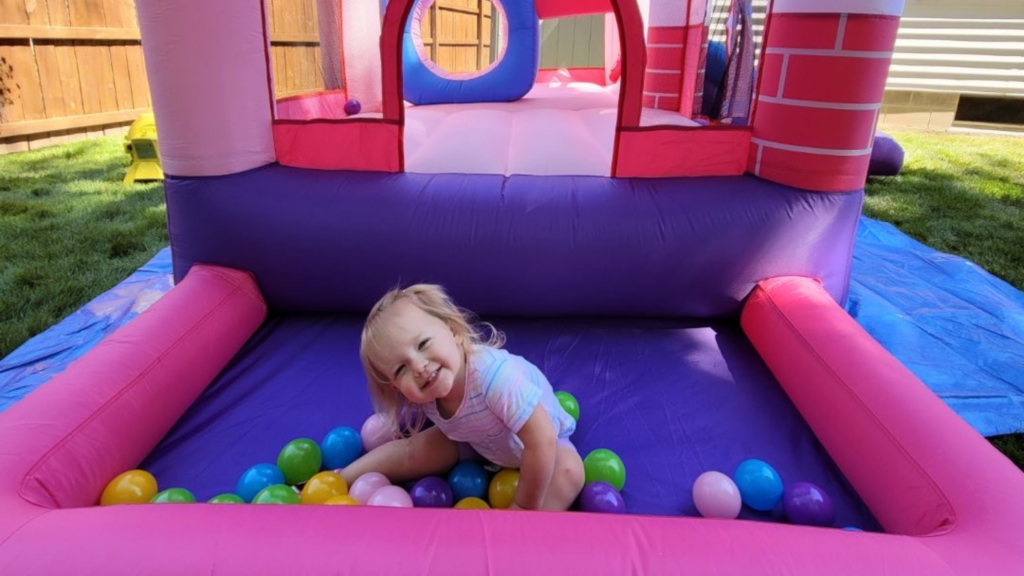 First up is our Backyard Kids Pink Dream House Inflatable, a top-tier choice among inflatables for toddlers. This versatile gem is suitable for both indoor and outdoor use and offers a compact bouncing area that promises endless joy and giggles. And that's not all; it comes complete with a delightful ball pit, allowing little ones to immerse themselves in a vibrant display of colors. To add an extra dose of thrill, we've included a slide, making this bounce house the ultimate solution for keeping your little ones engaged and entertained right in the comfort of your home.
Backyard Kids Sports Arena Bounce House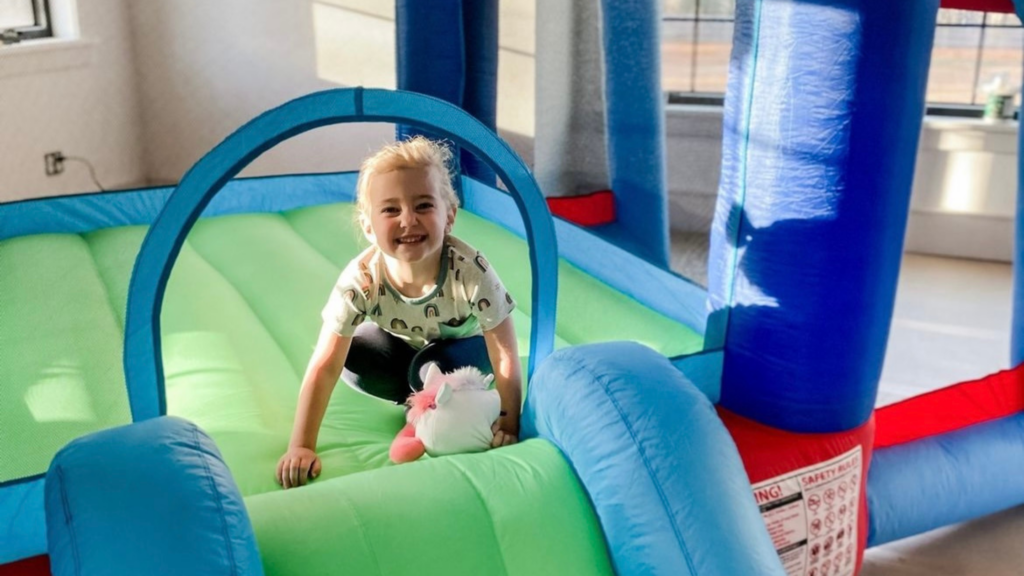 Another great option is our Backyard Kids Sports Arena Bounce House. This amazing unit features sports-inspired accents at the top of the pillars and a special area area off to the side where kids can play basketball or use it as a soccer goal. With a spacious bouncing area and a slide, it guarantees big-time fun and helps keep kids away from electronics. Additionally, these units can be set up indoors with proper cushioning, providing flexibility and convenience. Say goodbye to boredom and hello to endless hours of fun and exercise!
Backyard Kids Unicorn Bounce House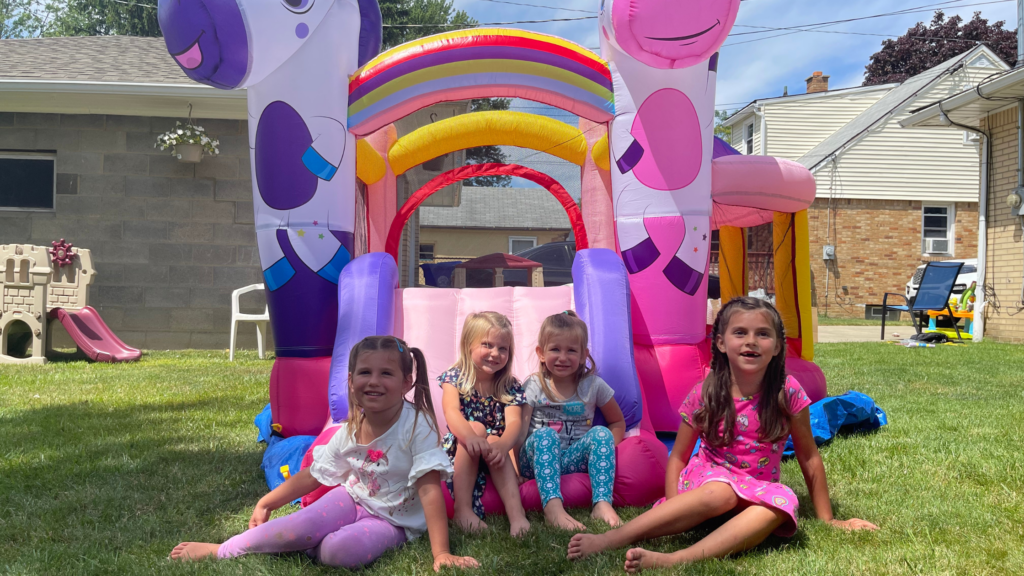 Finally, there's our Backyard Kids Unicorn Bounce House, a versatile inflatable that can bring fun indoors or outdoors. This bounce house and slide combo showcases a delightful and enchanting design, adorned with vibrant unicorns on the pillars. With its spacious bouncing area and included ball pit, this inflatable is a fantastic investment for parents seeking engaging indoor activities to entertain their little ones.
If you're in search of more exciting indoor toddler activities, be sure to visit our website Pogo Bounce House today!