Hello, amazing parents of energetic and sometimes anxious elementary school students! We know how challenging the back-to-school transition can be for your little ones. The school days are filled with learning, making new friends, and dealing with new experiences, which can sometimes leave your kids feeling a bit overwhelmed. But fear not! We have an exciting solution at Pogo Bounce House to help kids unwind and let loose after school. With our range of bounce houses and other delightful products, your children can leave the stresses of the school day behind and embrace a world of fun and relaxation!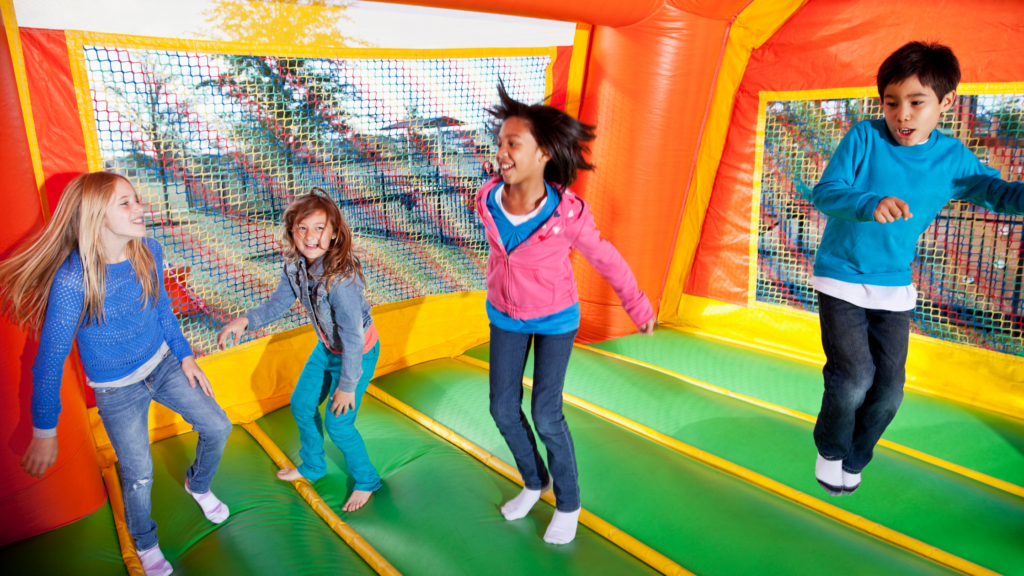 The Joy of Bounce Houses
Bounce houses aren't just for birthday parties. They can be a fantastic way for your kids to release pent-up energy and stress after a long day at school. These inflatable wonders provide a safe and thrilling environment for your children to bounce, jump, and giggle to their heart's content. Not only is it fantastic exercise, but it's also an excellent way to boost their mood and confidence.
Stress Relief in the Backyard
Imagine the smiles on your children's faces as they rush out to the backyard, knowing that their very own bounce house awaits them! Here at Pogo Bounce House, we offer a wide range of bounce houses suitable for various yard sizes and budgets. You can set up a mini-amusement park right in your backyard, giving your kids the perfect place to unwind without leaving the comfort of home.
Educational Fun
But it's not just about bouncing - enhance your after-school hours by transforming them into an interactive and educational adventure with our wide array of school-themed inflatable games. These inflatables seamlessly integrate learning and play, empowering your children to have a blast while also reinforcing the concepts that they are learning at school.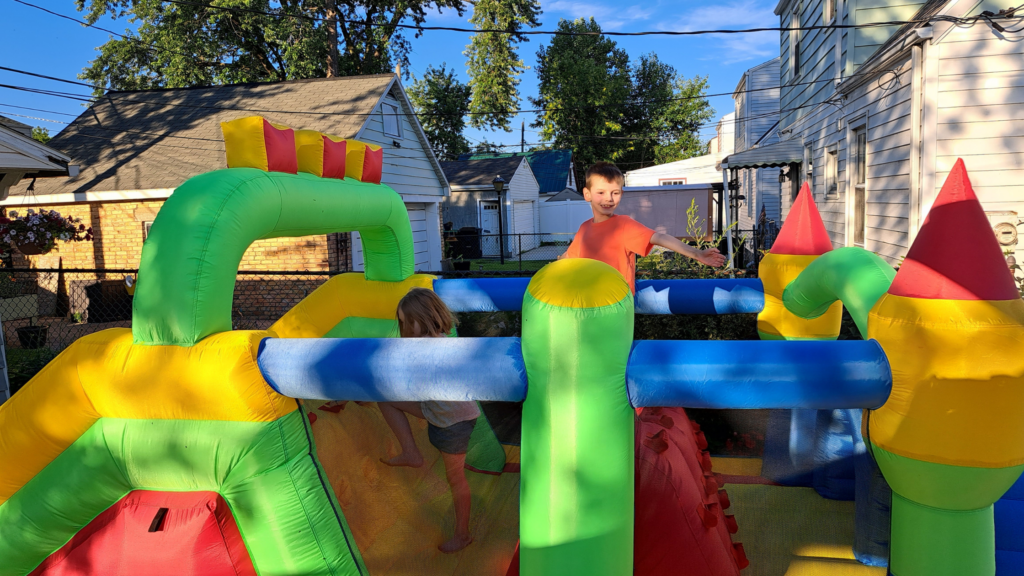 Creative Playtime
In addition to bounce houses, we offer a wide range of inflatable products that encourage imaginative play. From obstacle courses to water slides, these activities will keep your children engaged, helping them develop their creativity and problem-solving skills. 
Convenient and Safe
Worried about safety? Pogo Bounce House is committed to providing high-quality, durable, and safe products for your family. Each inflatable is designed with safety features such as reinforced seams, sturdy materials, and proper anchoring systems to ensure your child's well-being while having fun.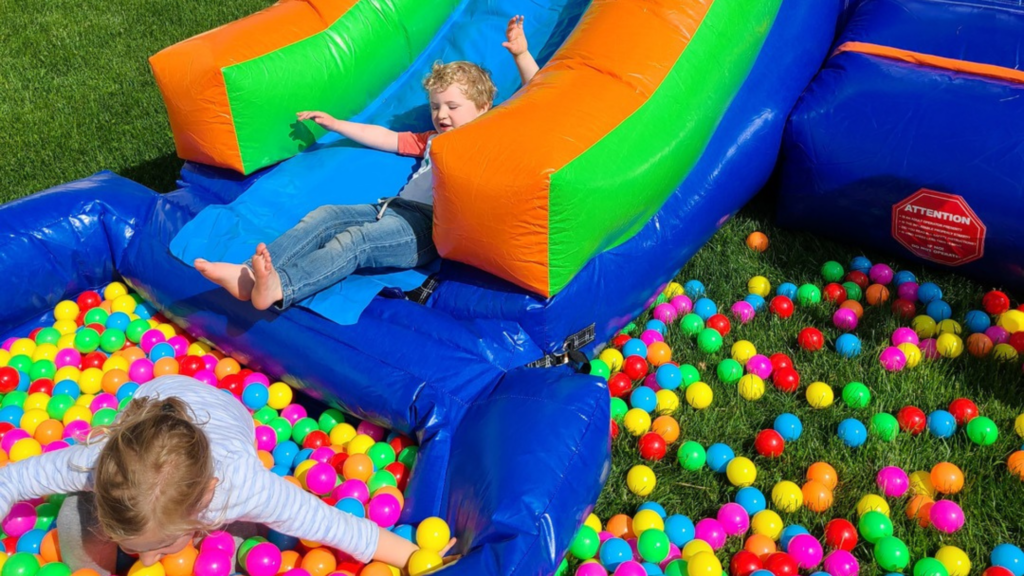 Parent-Approved Durability
We understand the importance of durability when it comes to kids' play equipment. Which is why our products were built to withstand endless hours of play, so you can relax knowing your investment will last for years of after-school fun.
Transform those after-school hours into moments of pure joy and relaxation for your children with a bounce house experience. Come and explore the enchanting world of bouncing, learning, and laughter at Pogo Bounce House. Say goodbye to post-school stress and welcome happier, more energetic children into your backyard!