As Parents, We Get It: Safety is All that Matters
If you're a parent, you're probably going to agree with this sentiment. Something changes inside you when you have a child. Your day to day priorities shift. You start looking at food more cautiously, and you're a little less haphazard with seatbelts, and you end up with more medical supplies in your previously-barren medicine cabinet.
Most of the staff at Pogo Bounce House are parents. We're moms, dads, aunts, uncles, and grandparents. We know that sinking feeling you get when you see your kid flop in the roller rink. We're familiar with the overwhelming sense of dread that washes over you when you see your kid crying and there's nothing you can do to take their pain away.
We love our kids, and we want them to have amazing childhoods. So naturally, being a company that sells inflatables, we want to know our children enjoy the products we make. Some of our best frontline product testing comes from them directly; if our kids don't enjoy a product, we're not going to subject your kids or your rental customers to it.
Of course, fun isn't our primary concern when we're launching new products. We need to have enough confidence in our products that we'd be comfortable with our own children using them. And that's how The Pogo Promise was born.
The Pogo Promise: Ensuring Safety Above All Else
When you first hear The Pogo Promise, you probably think it's just some catchphrase dreamed up in a marketing meeting. But this isn't an empty gesture or a meaningless ploy. The Pogo Promise permeates everything we do as a company. It's poured into our mortar and impacts every single product we sell. And it's rooted deeply in the fact that our own kids use these products, too.
The Pogo Promise is simple. Our absolute highest priority is ensuring the safety of the people using our products, especially (but not limited to) children.
We go out of our way to follow (and even exceed) safety regulations and guidelines. our products are tested thoroughly. We actively seek out flaws that could lead to accidents or injuries as best we can. And we listen to our customer feedback religiously, too. We take their notes seriously, especially where safety is concerned.
Our products are free of lead and phthalates, in full compliance with both the Lead Free Toys Act and California's Proposition 65. We ensure our products fully comply with ASTM and CPSC guidelines as well. And we aim for regulatory compliance with NFPA 701 and CPAI 84 fire safety codes wherever and whenever applicable, too.
Put simply: safety matters. It's the first thing on our agenda when a new product is heading toward our virtual shelves. And it's the last thing we think about when we load that product onto a truck and ship it off to you. That's The Pogo Promise.
Innovative Safety Features that Bolster Durability
Safety doesn't begin or end with regulatory compliance or product testing. Improving a product's durability and preventing common wear and tear issues helps not only ensure that product's longevity, but its safety as well.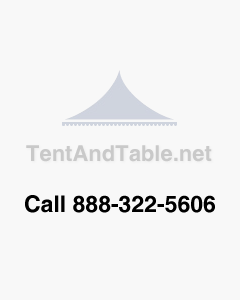 Our commercial inflatables are crafted from commercial grade heavy duty vinyl, while our Vinyl Crossovers are made from a lighter weight vinyl that's drastically tougher than the standard nylon you'll find in most other consumer level inflatables.
Our high quality vinyl is reinforced with extra material in high stress areas. We use extra stitching and heat welding to create smooth, durable seams. And we use an innovative slack material technology at 90° seams to minimize the risk of some of the most common forms of wear and tear bounce houses and other inflatable games endure.
Finger-safe netting made from PVC ripstop material is used on our bounce houses and bounce combos. We use that same material in our No Jump Top™ safety netting too, which is designed to try and prevent people from jumping off the tops of inflatable slides or otherwise using the slides inappropriately.
To help improve safety and durability after our products reach you, we plan to load up this blog you're reading now with helpful, informative articles that can teach you all there is to know about owning inflatable games. We'll offer tutorials, hints, tips, and more, all with the goal of lengthening the lifespan of your inflatables and helping you keep them safe. If you have a question, reach out to us or post it in the comments and we'll gladly help however we can!
Pogo Bounce House is Focused on Safety, Durability, and FUN!
We hope all of this technical talk about government regulations and safety measures hasn't left you with the impression that we're cautious to a fault. As we've been stressing, safety and reliability are mission critical for us. But at the end of the day, inflatable games need to be fun as well. And we're confident we deliver on that front, too.
While we're watching our kids play on the inflatables we sell at Pogo Bounce House, we're of course concerned about safety. But those kids measure the quality of a bounce house on a completely different set of metrics.
To them, it's all about how high they can bounce. How silly their friends' hair looks flopping around in the air. It's about the thrill of swooshing down an inflatable water slide on a warm summer day.
Our inflatables provide people of all ages with countless hours of exciting play. And you can rest assured we've undertaken every measure imaginable to keep our products safe, and to make sure they'll last for as long as possible too (with a little TLC, of course). That's what The Pogo Promise means to us. And we hope you'll call us today at 716-566-5806 and let us tell you about the safety, durability, and fun factor our products deliver!